If success was purely about knowing what to do, we'd all be living our very best lives!
You want to change your life but…change is hard.  If it wasn't, there'd be nobody struggling to give up smoking, nobody struggling to cope with becoming a parent or having moved to a new job.  We'd all throw ourselves into building the business we've always dreamed of, say yes to lots of new experiences and always say no to things we know aren't good for us.
The truth is that, as humans, we are creatures of habit.  Interestingly, we seem to get more averse to change as we get older so whilst we once would have embraced a new way of being, suddenly we find ourselves struggling.
This aversion affects issues right across the board
starting or growing your business

– 'is it really safe for me to be more visible? Who am I to think I deserve to be paid for what I do? Nobody will want what I have to offer!  There's already loads of people offering the same thing, probably better than I ever could'

starting a family

– 'how will I cope with my life no longer being my own? Can we really afford to have children?  Is our relationship stable enough? Will we cope with no sleep?!'

taking a financial risk

– 'what if I lose my job or my business tanks?  Can I really afford to commit to this?  What if it all goes horribly wrong – will people I respect think I was stupid for taking the risk?'

changing your lifestyle

– 'will I really be happy if I sell all my possessions and move into a campervan? Who am I kidding, I never stick to anything I say I'm going to do – I'm way too lazy / busy / stupid [insert insult of choice]'

parenting as our children age and go through different phases

– 'I don't know how much longer we can cope with so little sleep?  How can I help my depressed / anxious child?  I'm so embarrassed by my child's behaviour but feel like I've tried everything…how can I ever take them out again?'
There are antidotes though!
The experience we gain just by dint of living longer is important.  We learn more about how and why things happen, identify risks more readily and recognise 'necessary' measures we must take to stay safe.  These can be super helpful and mean we avoid getting so drunk we blackout, or that we're able to raise objections at work without facing disciplinary procedures!
The problem is though, they can often go into a bit of overdrive and mean that we dare not ever let our hair down and have fun, or speak up about anything at work meaning we miss out on promotions or see our employers do things that we know are wrong.  The key to changing your life is making use of our greater knowledge and experience without allowing it to take over and stop us doing the things we really DO want to be doing.
So, these antidotes…
resilience!  Resilience is the ability to adapt easily to change and building this key resource is one of the easiest and best things you can do
boundaries – learning where your boundaries lie and how to enforce them calmly, effectively and kindly is essential to making changes to your life or business
cheerleading – there's a good reason why so many sports teams have cheerleaders at every match! Being encouraged to keep going makes change much easier
accountability – our brains will do all sorts to keep us safe, including tempting us to keep doing what we've always done.  Having competing voices to the one in our own head that remind us why we want to change is a tool we should all embrace
practical know-how – whilst we can find almost any information we could ever wish to know with a google search, sometimes having access to someone who's been there, done that, read and appraised all the books first is quicker, easier and bearable in a way that yet more hours trawling the internet just isn't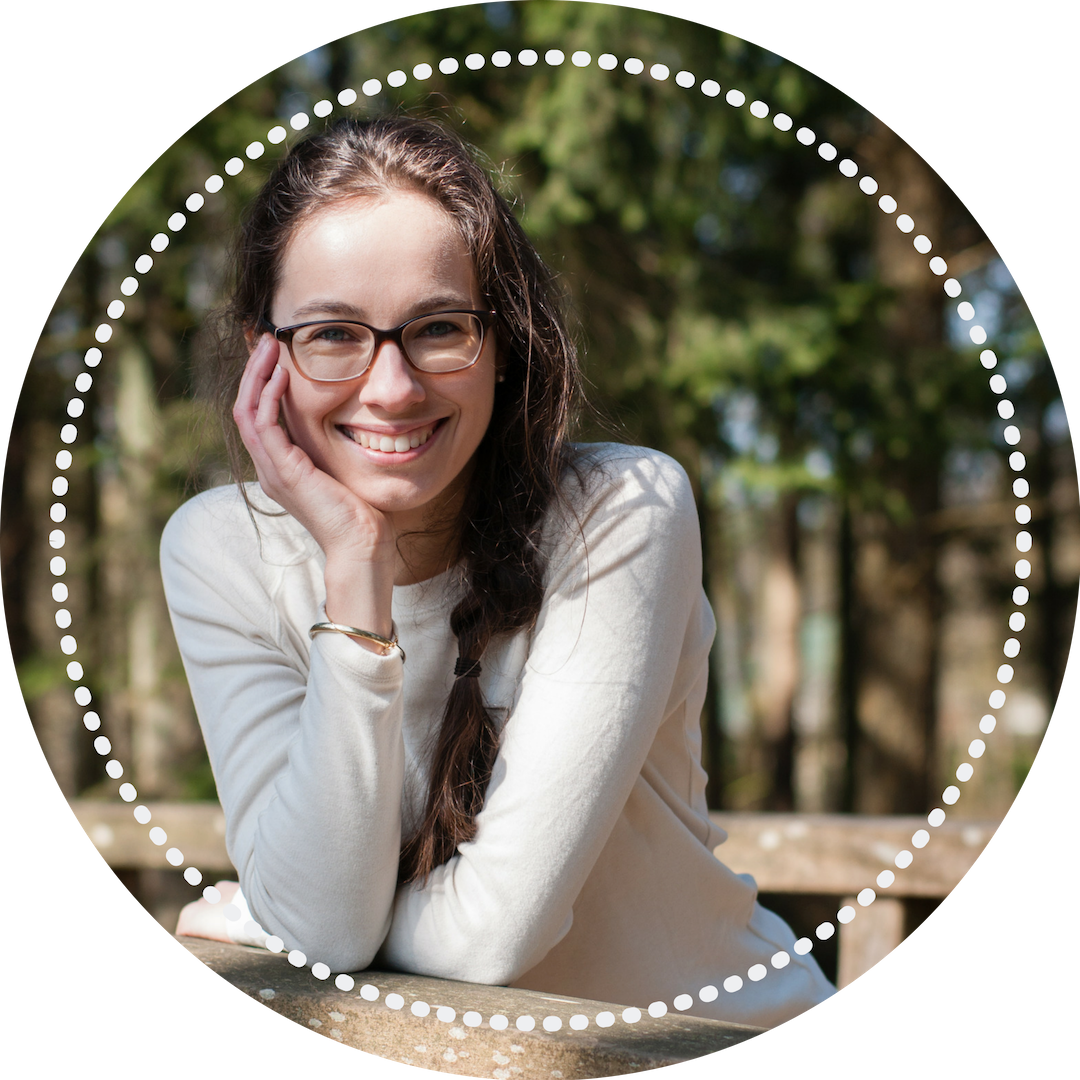 Ingefleur Spreij - Fertility Homeopath
I was flabbergasted on the first session with Helen already. I had booked with her just because I was happy someone was willing to reflect on my business with me for an hour and a half. She however helped me tackle problems & walls I've been running into for ages straight away. People that know me personally will testify to how unique that is as I am a problem solver myself and I rarely haven't thought myself of the advice that people around me give. It almost started to become a fun game to test Helen with the obstacles in my practise because she had a solution to every one of them. Not only that, the strategies she suggests to me during sessions are always tailored, manageable & attainable.
Sophie Shaw - Author, Illustrator and Wellbeing Practitioner
I've been having sessions with Helen and I already feel like she's a trusted, old friend. She puts me completely at ease, but more than that – I leave our conversations feeling fired up and inspired, with great, practical strategies to put in place to help my business. She works on several different levels; it's like a chat with a therapist / friend / business coach and mentor all in one! Highly recommended!!
Rita Kara Robinson - Licensed Homeopath
I am so pleased about my first session with Helen. She had a complete understanding of my entire situation. We talked about my business and plans for the future and so easily came up with solutions that I could never have thought of myself. She helped me to see everything from a completely different perspective. Helen had done a tarot reading about my case and it was so amazing it was completely accurate and gave me more faith in all that she suggested.
I would highly recommend Helen to everyone. She is amazing! I can't wait for our next session – such valuable time spent!
Emilie Joy Rowell - Yoga Teacher & Hula Hooping Wonder
Helen's insightful, perceptive and straight talking. I'm more focused and noticing the benefits after just a couple of sessions with her. Between sessions I have a good amount to think about and implement; enough to be noticeably making progress without feeling overwhelmed. I am feeling much more productive and excited about my work. Thank you!
Are you ready to change your life?
There are two different forces that come into play when we start to think about change – the pull of the desired new and the push of the unwanted old.  The point at which change becomes easy or inevitable is when the combined power of desire for the new and/or aversion to the old are greater than the scariness of the unknown new and the comfy familiarity of the old.
The point at which most of us tend to get stuck is with push-me-pull-you energy.  Maybe you're really ready to move away from what your life looks like right now – you're bored at work, your house doesn't really work for you anymore, you miss having more fun in your life – but you can't decide what you want the new to really look like.  Do you want to sell all your possessions and build yourself a tiny house on a piece of land where you can be self-sufficient?  Or maybe leaving your job and starting your own business, with plans for luxury holidays, corporate travel and media appearances is more appealing?
Not being able to decide is a huge block that keeps you stuck.
Other times, it's the old that we're not ready to let go of.  Maybe you dream of living abroad but you can't bear the thought of leaving your friends and family back home?  Or it feels scary to leave the safety of what you know?
With 1-1 strategy sessions, you get the space to talk all of this through as well as the support to address your fears, confusion, practical concerns and more.  Whether it's having a baby or building a business, the process is the same.  These sessions will help you to work out EXACTLY what it is you want, how to get there and all the practical support you'll need along the way to implement your plan – tools to understand yourself better, resilience, accountability, cheerleading, practical knowledge and that safety net of knowing you have someone to turn to when things feel too hard.
Strategic Assessment
You're stuck!  You know you need to be doing something but you're not sure what OR you can't work out why you're not just getting on with it.

You need to understand what's going on in your head so you can stop going round in circles and just get on with sorting out your life or business

Something has happened which has thrown you into a tailspin and you need to find a way out of the chaos

This 1.5 hour session can be tailored to focus on clarity and understanding (why am I doing this?!) or on coming up with a strategy to deal with one acute situation

Great for when you feel temporarily stuck or just want a kickstart to set you off in the right direction
4-month Intensive
You're ready to change your life in a big way – a new or expanded business or a major lifestyle change

This package includes:

a thorough assessment of where you are now and where you want to be, gaining understanding and clarity around your aims, goals and targets

a strategic plan, giving you a step by step process to follow

support to tackle challenges and obstacles head on

Cheerleading, encouragement and the safety net of having someone to turn to when it all feels too hard

Accountability and mentorship

2hr deep dive session

12 strategic planning and accountability sessions

Up to 4 'help! It's all going wrong' acute calls

Unlimited email/messenger support

Access to my private facebook group
12-month Strategy Support
You know you are blocked – you've tried to move forward with the changes you want in your life but you just don't seem to be able to get past the fear or overwhelm

This package includes:

a thorough assessment of where you are now and where you want to be, with particular focus on where you feel stuck, what tools or systems you've previously used and the emotions tied up in your situation

Ongoing support to work through obstacles and blocks for long lasting change

Cheerleading, encouragement, accountability and mentorship

2hr deep dive session

24 strategic planning, accountability and block-busting sessions

Up to 10 'help! It's all going wrong' acute calls

Unlimited email/messenger support

Access to my private facebook group
Prefer to spread the cost? Check out the payment plans below
Not sure which option is best for you?  Or just want to have a chat and see if we're a good fit?  Book in for a free discovery call and I promise no hard sell or coercion, just a conversation about whether and how I might be able to help